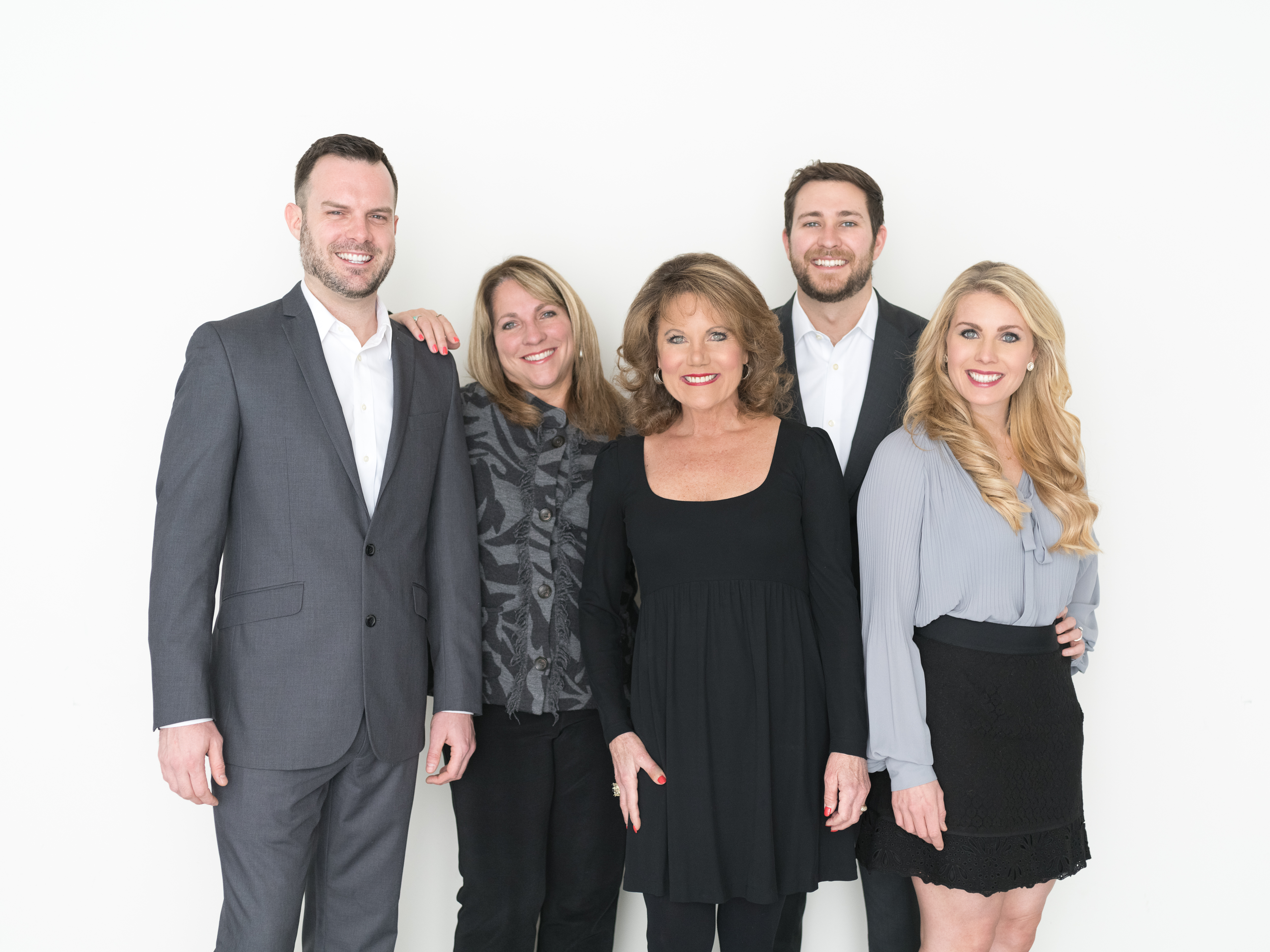 As consistent Multi-Million Dollar Top Producers, The Lane Team, which consists of Realtors Kitty Lane, Meredith Lane, Diane Scott, Brandon Hedinger and Realtor/Auctioneer Blake Ferguson, is dedicated to providing Lexington home buyers and sellers with the finest service.
When working with buyers and sellers, each individual is counseled to help them through each step and the many important decisions that affect the emotional and financial aspects of buying or selling property. The Lane Team has expert experience representing sellers and buyers, including condos and new construction, currently representing Quality Plus Homes, Webb-Beatty Homes and Silver Star Homes in Lexington, Georgetown and the surrounding counties.
Kitty Lane has been a Realtor for 30+ years and is a Consistent Top Producer, Relocation Specialist and Lifetime Member of the LBAR Million Dollar Club.
Meredith Lane has been selling property full-time for nearly a decade. Her background in marketing and journalism allows her to creatively promote her clients' listings, and her attention to detail and customer service skills allow her to effectively coach her buyers through the many aspects of the home buying process. Meredith has been nationally recognized as REALTOR® Magazine's 30 Under 30 and locally honored as a Rising Star by the Lexington Young Professionals Association. She is a University of Kentucky graduate and a Lifetime Member of the LBAR Million Dollar Club.
Blake Ferguson is a Realtor and Auctioneer with nearly a decade of experience. Blake specializes in representing buyers and sellers in everything from starter homes to multi-million dollar farms and luxury properties in Central Kentucky.
Diane Scott specializes in working with buyers, relocation clients and seniors downsizing or transitioning. She has a vast knowledge of investment property purchases and sales as well, and has flipped a number of houses herself.
Brandon Hedinger has been representing buyers and sellers in Central Kentucky for 4 years and has 15 years of experience in business sales which makes him an expert negotiator. He specializes in investment properties, property management, luxury farms and first time home buyers.
When looking for homes for sale, or for advice on how to sell your home, call The Lane Team at Keller Williams Bluegrass Realty for all of your real estate needs! And find us on
Facebook!